Meet Cody Hoelscher.
---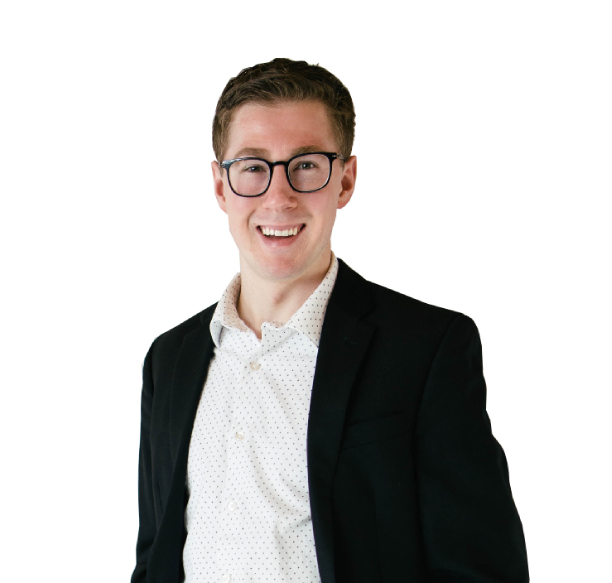 Cody has been a licensed real estate agent for 2+ years in the greater Wausau area. He grew up in the area and graduated from D.C. Everest High School and pursued his education at NorthCentral Technical College in Business and Marketing. After graduating in 2018, Cody went on to get his real estate license in 2020 and hit the ground running.
Cody's attention to detail and sincere care for his clients make him a great agent and truly a huge asset to our team. His willingness to go the extra mile for his clients is one of the many characteristics that sets him apart.

He is an avid baseball fan, amidst staying up on other professional sports, and enjoys spending time outdoors during all seasons. He's involved locally at his church in Schofield and appreciates being close to his family.
If you or someone you know is looking to move, get in touch with Cody at the information below!
---
Reviews and Client Feedback.
---
Cody was so helpful when we bought our house! He really listened to what was important to us and made sure that those things were addressed. He is kind, easy to talk to, and really cares. If you are looking for a realtor who is honest and considerate give him a try, you won't be disappointed!
Whitney & Ryan
Cody is the most knowledgeable realtor I have talked to about houses. He caters to your every need when you are walking through homes and when your asking questions about them. If he doesn't know the answer right away about the home (which is rare) he gets back to you with the answer or information on how he is getting the answer in a day. There is no day he is unavailable and if he can't get to his phone he calls you back as soon as he can. 10/10 would recommend every day of the week.
Sam Lehmann
The soloman group was available at short notice to show a few houses. I was not looking to spend alot of money on a rental. Cody gave the same attention as if i was buying a million dollar house. Give him a try
Jason S.
When I purchased my home and recruited Carly to represent me she was only doing it part time. Yet, she had a responsiveness like a full timer. Not only did she find me a great deal on a house I liked. She found me an under market value deal during the peak season of 2021!
Collin Sturm
Super helpful and patient! Would gladly work with him again
Brianna & Jacob
My family had a great experience working with Cody. Being a first time home owner, Cody was knowledgeable and able to help my family work out a great deal on our new home. It was easy to contact Cody with any questions or concerns we had and he was always quick to reply.
Kai Vue
Cody was an amazing realtor to work with when we purchased our first home. He was able to answer all of our questions and related to us being young buyers. Cody gave us great advice and pointed out things with homes we never even thought to look at, which was extremely helpful. We highly recommend Cody!
Christina Mitchell