Meet Holly Hettinga.
(715) 302-2990 | [email protected]
---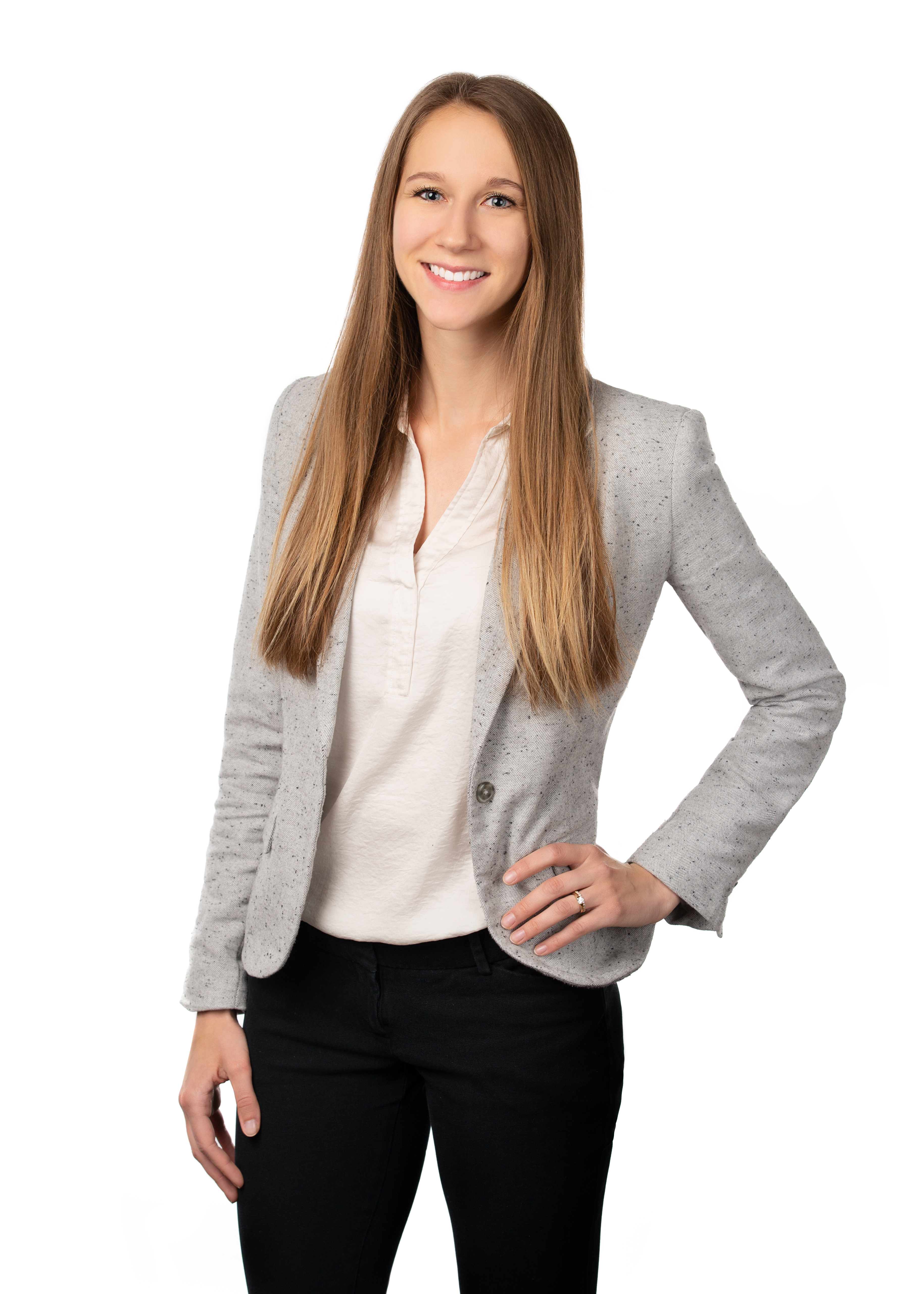 Holly is excited to be a part of The Solomon Group, a top team at Coldwell Banker Action known for their integrity, tenacious work ethic, consistent results, and positive client feedback, while supporting a brokerage that maintains a clear, client-first vision. It really is a privilege to work alongside family (Austin is her younger brother), but her favorite part of the job is helping our clients achieve success in their sale or purchase.
Holly has been a licensed agent for just over 4 years now, which has allowed her to help in various roles to support the team. Each year, she has the privilege of helping clients buy or sell, although her primary role on the team is supporting our clients, coordinating the marketing, and handling team operations - behind the scenes.

She formally continued her education through the University of Wisconsin - Stout, and graduated with her Bachelor's Degree in Digital Marketing Technology. In the past, she's had the privilege to help develop digital marketing strategies for Thrivent Financial as a Regional Marketing Specialist and market new construction communities as the Digital Marketing Specialist for D.R. Horton – America's #1 Home Builder.
She looks forward to helping you as you work with our team in your real estate transaction.
---
Reviews and Client Feedback.
---
Austin was a pleasure to work with. I can't say enough about this young man. Austin, Hollie, and his team were very efficient, professional, and energetic. They helped us through every process of selling our home. Austin sold our home in 2 days. Countless showings and 8 offers within 2 days. It was truly incredible. This was not in a larger city but a small town where you would not expect this much activity. Austin is a very honest and humble young man that is very good at what he does. I would not hesitate to work with him again. If you want to sell your home fast and at a good price. Give him a call. It's nice to see that strong work ethic still exists in this day in age. Thank You Austin, Hollie, and Your Entire Team!
Jay Block
We decided to contact Austin Solomon who came highly recommended by several people. Austin walked in and showed us encouragement for all the fine upgrades we had made to our home including our remodeled kitchen. We were pleased with what he thought was a fair price for our home. We had multiple offers, Austin worked through all the details with us. The whole process went smoothly and we couldn't ask for a better experience! Putting our house up for sale was the hard part, putting our house up for sale with The Solomon Group-Coldwell Banker Action…that was the easy part! Thanks again Austin and Holly for everything you did for us. Glenn & Nancy Barclay
Nancy & Glenn Barclay
Working with Austin and Holly from The Solomon Group at Colwell Banker Action was a very easy way to list and sell my home. They knew the appropriate sales price with the going market. They took top notch photos and were very energetic in showing the house to many interested clients. They talked me through the offers I received and within 2 days of showing, my house was sold. If I am ever in need of buying or selling a house again, I would not hesitate to go through them again.
Tony Steinman
Austin and Holly were the two agents assisting us with the sale of my brother's house. Both were extremely friendly, knowledgeable, helpful, and gave us a great listing on the house. If we had the need for a realtor in Wausau area, we would definitely use their group again!! Thank you so much for all your help!!
Terri Hagmann
Holly Hettinga and the Solomon Group were just fantastic. Everything from timely communications, attention to detail and responsiveness were top notch. We would highly recommend Holly and will absolutely use her services again.
Keith & Susan Imm
We had a positive experience working with Austin and Holly. They listened to us, responded quickly to communication, gave us updates, and helped efficiently with any questions we had along the way. Their expertise and thoughtful personalities were greatly appreciated and helped the sale of our home go smoothly. We recommend the Solomon Group!
Tammy & Corey S.
The Solomon Group is wonderful to work with! I worked with Holly to find my first home and couldn't be happier. She's prompt, proactive, knowledgeable, and overall a genuine person. We had a lot of fun house shopping!
London W.
Many thanks to Austin and Holly for helping me to sell my home after 11 days on the market! When it came time to sell my house, a family member recommended Austin because of his widespread marketing approach and his reputation, and that he had helped them to find their home. I soon met with Austin and Holly. They were both very personable and professional and I felt I was in good hands. We agreed on a listing price, they took great photos, and listed. They kept in good communication with me throughout the process of showings and negotiations and were always quick to respond to calls and texts. Overall it was a very good experience with a very satisfactory outcome.
Jeannine B.
Holly and Austin were very helpful and understanding while working with a first time homeseller such as myself. The rough spots in the process were smoothed out and we were able to complete the home sale with everyone happy at the closing. Thanks again to the staff at Caldwell Banker.
Gary Poklinkoski
Holly worked with me on selling my property and she was excellent to work with. Very professional and courteous. Would highly recommend this group for buying and selling.
Deb Thurs
Smart thorough in-depth agent who knows the value of your dollar. This is Holly. Looking for someone who is well respected and does their homework? This is it. She was able to provide details about local and city ordinances have in place and thing previously agreed on make informed decisions easy. She is well connected. She immediately was able to call people she knew within minutes working within the township/city that only a skilled well respected agent could do. Making the decision on purchasing easy. I have dealt with dozens of agent throuhgout my years and she goes the extra mile for you. Looking for someone who is accessible around your schedule? She takes the time to engage with you on your time but if she knows the offer deserves your attention and needs you to act fast she will call you ASAP. There is no one better to handle house or land hunting need. Best decision I have ever made. Most realtors post images or just send you listings. This is not that. She identifies what your looking for an seeks it out. Not local? Not an issue. Working with her while living in TN was no hurdle at all. If theirs one agent that gets the bottom and works for you, it's Holly. Only person I'll recommend from here on out!
Travis Haulser
Holly was extremely helpful and patient. She was able to develop an eye for what I was looking for and help me spot opportunities as soon as they came on the market. I feel like she has as good of a market feel and knowledge as anyone in the greater Wausau area!
Derek R.
I reached out to The Solomon group to help me with the purchase of a home for me and my kids in the Wausau area during a hard market for real estate. I had a couple others helping me prior to them but failed. Austin's name came to my mind as I was told by many local friends that he's one of the hardest working agents in town and he truly cares for his clients. Austin would show me houses after hours, on the weekends, he calls me when there's a list that I might like in addition to sending them to my personal email so I don't miss it. He helped me write offers and communicate with me through the process, he makes it personally instead of just business. When he had to go out of town for a few days, he arranged his sister Holly help me to find a home. Holly worked very hard for me, her communication skills are top notch. There was one time I was an hour late to a showing because of an unexpected situation, she went to the showing anyways and video taped the showing for me, and rescheduled the showing. Holly was not only helpful during the home buying process, she even came over with her family to help me clean after I purchased the house. She's hard working, kind, punctual and professional. I highly recommend the Solomon group to help you with your next home purchase.
Joy Clendenning
Great experience! Austin presented a friendly, professional, up front approach from our first meeting, all the way through the closing. Holly Hettinga was great coordinating the closing and final sale details. I believe Austin and his team gave our listing maximum exposure by proactively promoting it on every platform available. Would highly recommend Austin and his team!
Amanda & Jordan Gajewski
If you're looking for top notch service and the most knowledgeable realtor around these parts, look no further. Holly Hettinga was so kind, knowledgeable, well-connected, responsive and patience with us. In the end finding us exactly what we were looking for. Thanks for being awesome!
Jimi Hummer