Reviews & Client Feedback.
We strive to provide exceptional service to each and every one of our clients. Thank you for reading our past client reviews. We look forward to providing you the same level of customer service and care. Click on any of the links below to read more reviews or leave feedback about your experience.
---
Google | Facebook | Zillow | Realtor.com | Coldwell Banker

---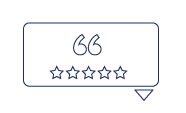 I chose Austin & his team to sell my home I was delighted with them, I was treated like family. All of my questions and needs where taken care of and it was done right. If you need the job done right and fast this is who you should trust. - Barb W. | Stevens Point, WI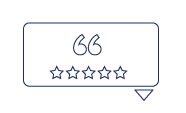 What a great team! Austin and Holly were extremely professional, friendly and thorough. We had two offers on our house in the first 72 hours. We heartily recommend them to everyone. - Pete and Krista Mischo | Mosinee, WI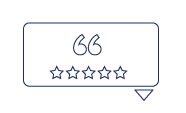 Austin was great to work with. He is very personable and professional. He had the newest tech for 3D VR tours, it was so helpful! His recommended price and market activity was spot on. We had multiple offers the first week on the market! He was always had quick response to our many questions. Also Holly, part of the Soloman team, did the photos and 3D tour, along with setting up the closing, was also amazing! She was very professional and respectful. Every step of the process I had timely communication on how it was going and what was happening next. I would HIGHLY recommend working with Austin buying or selling you will have the best partners in his team! - April & Dan Shern | Weston, WI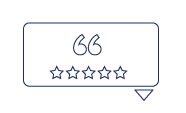 Austin made our first home buying process a breeze! I was most impressed in his ability of getting us in to see the houses we wanted to view almost immediately. He helped us present a competitive offer and we were fortunate to get the first house we put an offer in on and a lot of that is due to him! - Nicole Shinners | Wausau, WI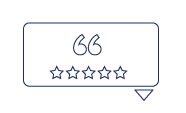 Austin and his team are honestly everything we could have asked for in a real estate agent. Our process was absolutely stress free. He has the authentic and genuine business nature lacking in so many other agents, and to top it off his marketing expertise is unmatched. There wasn't a delayed email, phone call, or text during the entire process. There was nothing we would have changed and we can't thank him and his team enough! - Kayla Stever | Weston, WI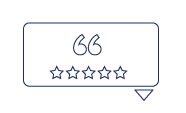 Joseph was so understanding and patient with all our requests. We needed to close fast and he made sure we did! 30 days and we were in! - Cindy Maples | Weston, WI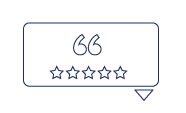 Highly recommend!! Austin and Allison are both excellent to work with. Allison has a pleasant demeanor and helped us successfully obtain a beautiful home. First offer, accepted! The team at Solomon Group definitely knows what they are doing. - Jennifer Fuentes | Wausau, WI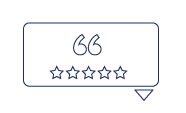 Dakota was my buying agent when I was trying to purchase from a particularly difficult seller. I invest in real estate so I was already versed in the purchasing process, but Dakota brought lots of additional insights and ideas to the table that I didn't think of. He was extremely good at communicating, going so far as to engage in texting conversations very late at night about the deal. Thanks for your dedication and hard work Dakota! - James Weiland | Wausau, WI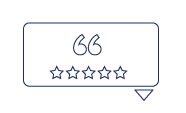 We had difficult situation of wanting to buy a house in preparation for an upcoming move, but living outside the country. I found it very difficult to find anyone to work with us without letting me know how hard it would be. Austin did not hesitate, however. He and his team made it easy for us! They are extremely knowledgable and had all the answers for us. If we needed outside resources they knew just who to contact and followed up to make sure it was completed. They responded quickly to my emails and were always available to answer questions. We are so grateful for Austin and everyone at the Solomon Group! - Erica & Nick Thompson | Mosinee, WI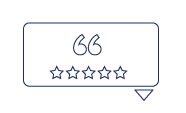 We thought selling our home during the pandemic was going to be a real challenge! Austin Solomon and his team made our concerns disappear. They were true professionals from determining the value of our property, developing a thorough marketing plan, scheduling showings and inspections, through the closing. We were kept informed every step of the way. They took the stress out of selling our house. We wish we could have had Austin as our realtor in the search for our new house, but we moved out of the area. Austin goes way beyond what they typical realtor does. We want to thank Austin and Holly for their excellent work in selling our house! - Everett & Carol L. | Wausau, WI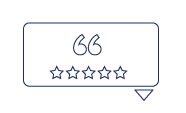 Austin and Holly were the best realtors that I have ever worked with. They are pleasant, very responsive and professional with aggressive marketing strategies. Within 5 weeks of hiring them, we had an offer and the house was sold. They were very aggressive with the marketing, listing the house on multiple sites, and running a TV show on it. Holly made a very beautiful walk-through video of the house. Despite our being out of state at the time that we hired Austin/Holly, we could feel the marketing activities and showings much more than we felt for the prior 6 months while we were using a different realtor and living in WI. We will recommend them for anyone without reservation. They are just super excellent. - Dr. Chizor U. | Kronenwetter, WI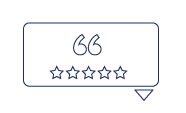 Austin and his team were amazing! They are fantastic digital marketers who know how to drive traffic to your home. Austin is always responsive no matter what time of day or not and is genuinely a good person. Not many realtors can say they sold a home during a pandemic and stay at home order but Austin did! Highly recommend him if you are planning to sell your home! - John & Shana S. | Wausau, WI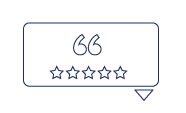 Austin was so helpful in my first home buying experience! He was knowledgeable, patient, and listened to any wants/questions/concerns I had along the way. I would absolutely recommend the Solomon group to anyone who is buying in the Wausau area! - Rachel Lintereur | Wausau, WI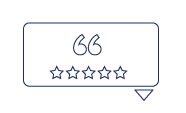 Austin was an amazing realtor. He helped fiance and I find exactly what we were looking for. He was always available to chat, reliable, and is extremely knowledgeable. I would recommend working with Austin. - Anna F. | Kronenwetter, WI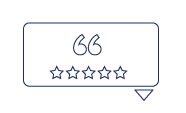 Austin did a find job helping me get my house sold. He was kind and considerate. I was very satisfied with his services. His sister, Holly H. was also very helpful to me. - Eileen Thao | Wausau, WI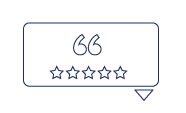 This company came and conquered! - Sarah Marcis | Kronenwetter, WI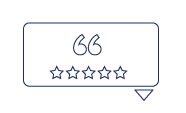 Austin was great to work with! He was very professional and always responded in a timely fashion. He took the time to understand what we were looking for, and made our first time home buying a breeze! I would recommend the Solomon Group hands down! - Bailey Peter | Weston, WI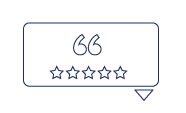 Working with Austin to both sell and buy at the same time was the best decision I made. He and his Sister Holly where there for me every step of the way. They walked me through the process and helped me with everything I needed. They where professional and where there whenever and for whatever I needed. I am grateful for all the help they provided. I recommend them to anyone. - Heather Becker | Athens, WI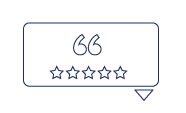 Austin and his group were extremely friendly and supportive of our dreams! They were very responsive in answering calls, emails, and/or texts with all of our questions and requests! We would highly recommend going with the Solomon group!
- Jess & Bill Taylor | Wausau, WI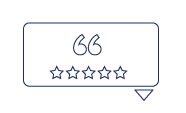 Austin was great to work with throughout the whole process. The time period from when we first contacted him to when we put an offer in was 3 days, and he was still willing to look at other houses for us after we made an offer. Being a first time homeowner, the process was new and stressful, but Austin had all of the answers and kept us in the loop with everything going on. After we moved in, we still had some questions about certain things and he was willing to help. I would highly recommend Austin - very professional and he knows what he is doing!
- Andy & Carly Maas | Kronenwetter, WI


---
Read more about what our clients are saying about their experience working with our team!
---
Google | Facebook | Zillow | Realtor.com | Coldwell Banker

---