Selling During COVID
Can I sell during the pandemic? Is it a good time to sell still?

Despite the pandemic, the real estate market in Central Wisconsin has remained strong. In our current market, the number of homes on the market remains lower than the buyer-demand (as a result of continued low interest rates). This has created an opportune time for sellers to sell their home, land or investment property.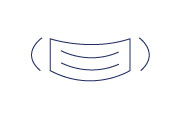 If you have concerns about the pandemic, we are here to help. Our team will help come up with a strategy to sell your home, while keeping safety and recommended health procedures as a priority. By following best-practices and outlining showing instructions to cooperating agents, we can help facilitate safe practices to all parties touring your home. Our goal is to ensure you feel confident and comfortable during your sale.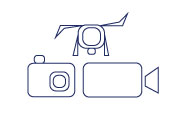 In addition, our team utilizes state-of-the-art marketing technologies, includeding virtual tour Matterport technology, to help provide buyers a 'real life' showing experience from their own home. This can help reduce unnecessary foot-traffic through your home, if that is an area of concern for you. We can help come up with a solution to meet your goal of selling, while staying safe during this time.
Our team is here to help. We recommend connecting with one of our agents to help you discuss the timing of your sale and how we can best support you during your sale. See what our past clients are saying out their sale experience with us during the COVID pandemic.
---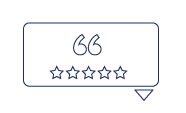 We thought selling our home during the pandemic was going to be a real challenge! Austin Solomon and his team made our concerns disappear. They were true professionals from determining the value of our property, developing a thorough marketing plan, scheduling showings and inspections, through the closing. We were kept informed every step of the way. They took the stress out of selling our house. We wish we could have had Austin as our realtor in the search for our new house, but we moved out of the area. Austin goes way beyond what they typical realtor does. We want to thank Austin and Holly for their excellent work in selling our house! - Everett & Carol L. | Wausau, WI | 2020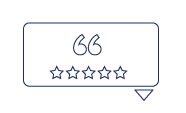 Austin and Holly were the best realtors that I have ever worked with. They are pleasant, very responsive and professional with aggressive marketing strategies. Within 5 weeks of hiring them, we had an offer and the house was sold. They were very aggressive with the marketing, listing the house on multiple sites, and running a TV show on it. Holly made a very beautiful walk-through video of the house. Despite our being out of state at the time that we hired Austin/Holly, we could feel the marketing activities and showings much more than we felt for the prior 6 months while we were using a different realtor and living in WI. We will recommend them for anyone without reservation. They are just super excellent. - Dr. Chizor U. | Kronenwetter, WI | 2020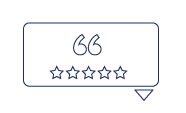 Austin and his team were amazing! They are fantastic digital marketers who know how to drive traffic to your home. Austin is always responsive no matter what time of day or not and is genuinely a good person. Not many realtors can say they sold a home during a pandemic and stay at home order but Austin did! Highly recommend him if you are planning to sell your home! - John & Shana S. | Wausau, WI | 2020

Read more client reviews and feedback.
Connect With Our Team Today!