Selling During COVID
Can I sell during the pandemic? Is it a good time to sell still?

Despite the pandemic, the real estate market in Central Wisconsin has remained strong. In our current market, the number of homes on the market remains lower than the buyer-demand (as a result of continued low interest rates). This has created an opportune time for sellers to sell their home, land or investment property.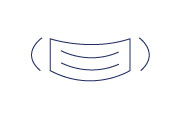 If you have concerns about the pandemic, we are here to help. Our team will help come up with a strategy to sell your home, while keeping safety and recommended health procedures as a priority. By following best-practices and outlining showing instructions to cooperating agents, we can help facilitate safe practices to all parties touring your home. Our goal is to ensure you feel confident and comfortable during your sale.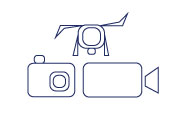 In addition, our team utilizes state-of-the-art marketing technologies, includeding virtual tour Matterport technology, to help provide buyers a 'real life' showing experience from their own home. This can help reduce unnecessary foot-traffic through your home, if that is an area of concern for you. We can help come up with a solution to meet your goal of selling, while staying safe during this time.
Our team is here to help. We recommend connecting with one of our agents to help you discuss the timing of your sale and how we can best support you during your sale. See what our past clients are saying out their sale experience with us during the COVID pandemic.
---
We thought selling our home during the pandemic was going to be a real challenge! Austin Solomon and his team made our concerns disappear. They were true professionals from determining the value of our property, developing a thorough marketing plan, scheduling showings and inspections, through the closing. We were kept informed every step of the way. They took the stress out of selling our house. We wish we could have had Austin as our realtor in the search for our new house, but we moved out of the area. Austin goes way beyond what they typical realtor does. We want to thank Austin and Holly for their excellent work in selling our house!
Everett & Carol Lunn
What a great team! Austin and Holly were extremely professional, friendly and thorough. We had two offers on our house in the first 72 hours. We heartily recommend them to everyone. Pete and Krista Mischo, Mosinee
Pete & Krista Mischo
Austin, Dakota and Holly were awesome during our selling and buying process. They were very helpful and responsive with questions we had. We were kept informed as the process moved towards the closing on selling our house and buying a new house. They are very professional and honest and I would definitely recommend and hire again!!
Tracy Rasmussen
Austin was very friendly and professional from the start. He came recommended to us from friends and we were not disappointed. He and his team did a fantastic job helping us sell our home. We would definitely work with the Solomon Group again. Thanks guys!
Chad Witmer
Austin was a pleasure to work with. I can't say enough about this young man. Austin, Hollie, and his team were very efficient, professional, and energetic. They helped us through every process of selling our home. Austin sold our home in 2 days. Countless showings and 8 offers within 2 days. It was truly incredible. This was not in a larger city but a small town where you would not expect this much activity. Austin is a very honest and humble young man that is very good at what he does. I would not hesitate to work with him again. If you want to sell your home fast and at a good price. Give him a call. It's nice to see that strong work ethic still exists in this day in age. Thank You Austin, Hollie, and Your Entire Team!
Jay Block
We decided to contact Austin Solomon who came highly recommended by several people. Austin walked in and showed us encouragement for all the fine upgrades we had made to our home including our remodeled kitchen. We were pleased with what he thought was a fair price for our home. We had multiple offers, Austin worked through all the details with us. The whole process went smoothly and we couldn't ask for a better experience! Putting our house up for sale was the hard part, putting our house up for sale with The Solomon Group-Coldwell Banker Action…that was the easy part! Thanks again Austin and Holly for everything you did for us. Glenn & Nancy Barclay
Nancy & Glenn Barclay
During the crazy real estate market Dakota responded to phone calls, email, and text messages when it was convenient to use and never made us feel rushed. We'd never sold a house before so it was reassuring to be able to ask questions and know if he didn't have the answer he would find out for us. Dakota had concerns about how the bank was handling our mortgage and called us immediately because he was looking out for us. It was a pleasure working with Dakota and we'd recommend him to anyone looking to buy or sell their home!
Chelsea Grassl
Dakota made the experience of selling our old home and purchasing our new home a enjoyable and pleasant experience. When issues arise Dakota stepped forth and took control to make sure that things were being done accurate and properly. He made sure that we were getting the best deal for selling our home and purchasing our new home. Dakota is very honest and knowledgeable in the work that he does it was a joy and a pleasure working with him and I would recommend Dakota to anyone who wants to buy or sell.
Francis Kessel
From beginning to end, Joseph was professional, kind, and responsive. His knowledge and experience helped guide us through the quick and successful sale of our home. He helped us set a great price and walked us through each and every offer to allow us to make the best decision for our needs. We will always use Joseph for any of our future real estate needs!
Kari & Brad
Austin & his team were amazing to work with. We looked at a handful of homes and not once did Austin make us feel like we were wasting his time. He was always quick to respond and didn't pressure us. I would HIGHLY recommend him to anyone looking to buy/sell. Thanks again!
Shawn & Melissa Keepers
My experience working with Austin Solomon and his team far exceeded my expectations for a positive outcome when planning to sell my home. I had been living in my home for a little over 30 years following the death of my husband...and I felt it was time for me to move closer to family living out of state. I was concerned i would have a difficult time with the sale as the house was older, having been built in the early 1950's. After making necessary improvements I contacted Austin & his team who were extremely supportive & encouraging. They were professional & skilled at marketing beyond my expectations...yielding immediate positive responses culminating in the successful sale of my home in a manner of days. This experience with Austin & his team enabled this transition to be relatively painless for me & has left me with a huge measure of gratitude.
Char Carroll
Austin is unbelievable, Four days after putting the house on the market, it was sold for over asking price. We had already moved out of state. All we had to do was sign and mail back a few forms. Austin took care of everything else. It was a wonderful experience
Grace Quarles
Austin and his team were fantastic. He always was responsive to all of our needs and did a fantastic job of getting our home sold fast and above asking! I would recommend him to anyone!
Zach & Callie Weigel
We have had more, recent, experiences with Austin and team than we ever planned! But, once again, the needs were met and expectations exceeded! Hopefully we are now in our forever home. Hope to keep this team active and will recommend them to all!!!
Tammy & Mike Ellis
We had a great experience with Allison Karlen for both selling our old and buying our new home! Thank you Allison!!
Fred Borntreger
Austin and his team are professional, timely and conscientious. As a first time home seller, they walked me through the entire process and promptly addressed questions I had. Highly recommend Austin and his team!
Lynette Trapp
We have used Austin for 2 home sales and 2 home purchases in the last 3 years! Every experience was filled with pure professionalism, knowledge, and attention to detail. Austin and his team will stay on top of every situation whether you are buying or selling. The knowledge and information he shares with the community through his podcasts and social media presence is one you would expect in larger markets. Work with him and his team and you'll be sure to get 1000 thumbs up emojis. If you need to buy or sell Austin and his team are the ones to trust.
Tim Dively
Austin met with me two months before I was ready to list and he and his team helped me through the process to make sure everything was in order for a successful listing and quick sale. He was extremely professional and very responsive. I received an above asking price within the first two days of listing.
Tonya Darner
Connect With Our Team Today!